Rejekts - Manmade Hell 7" EP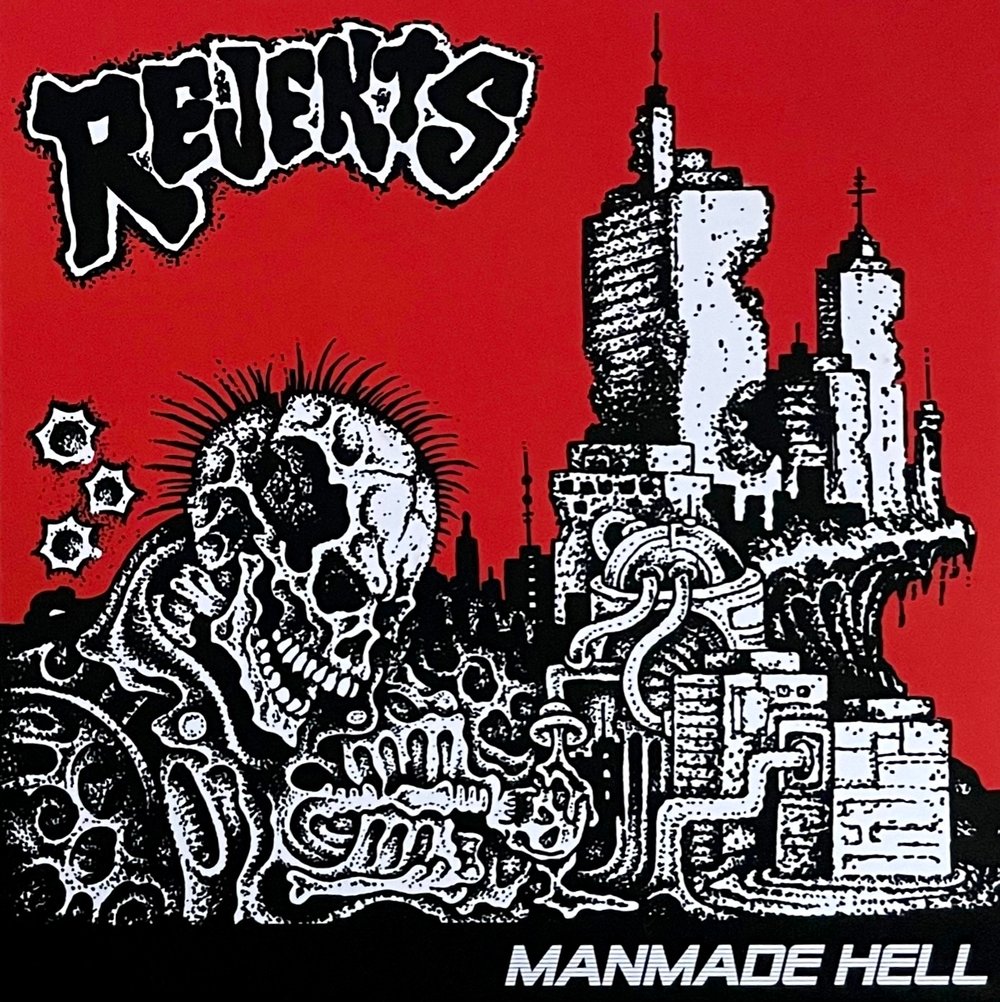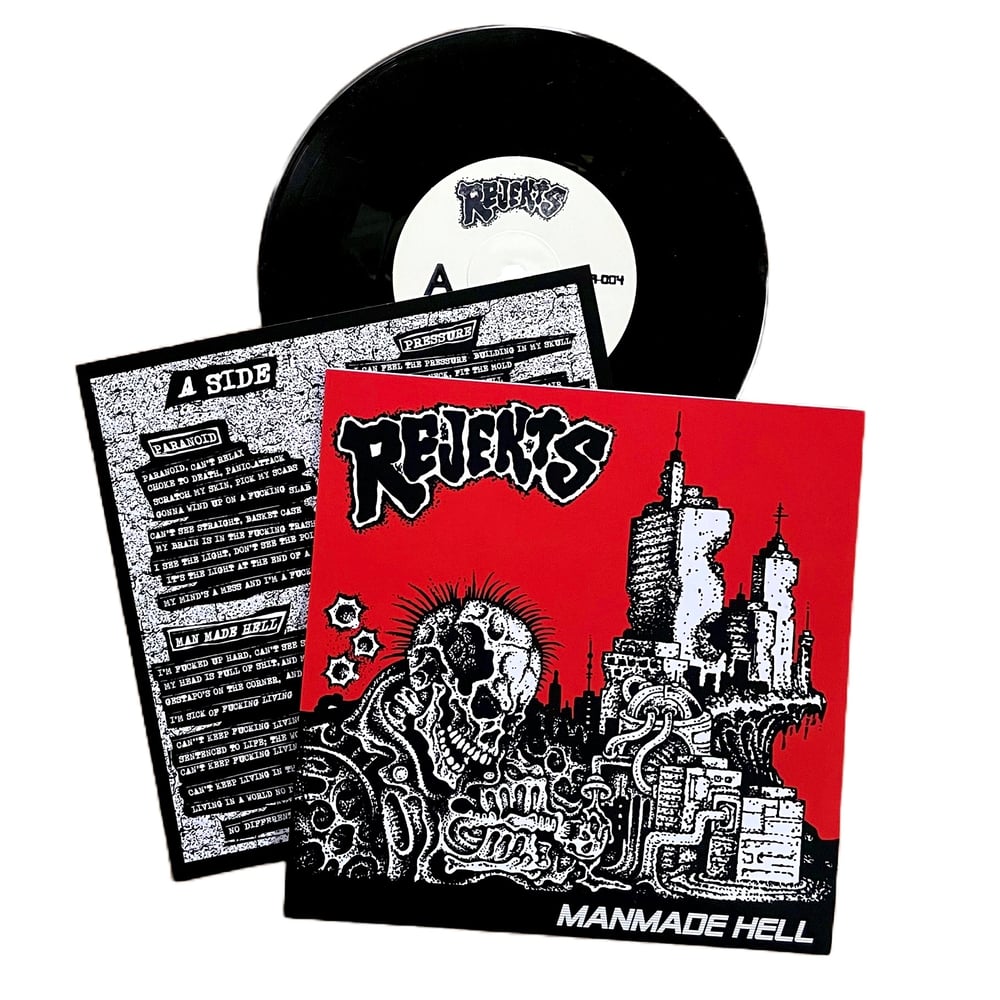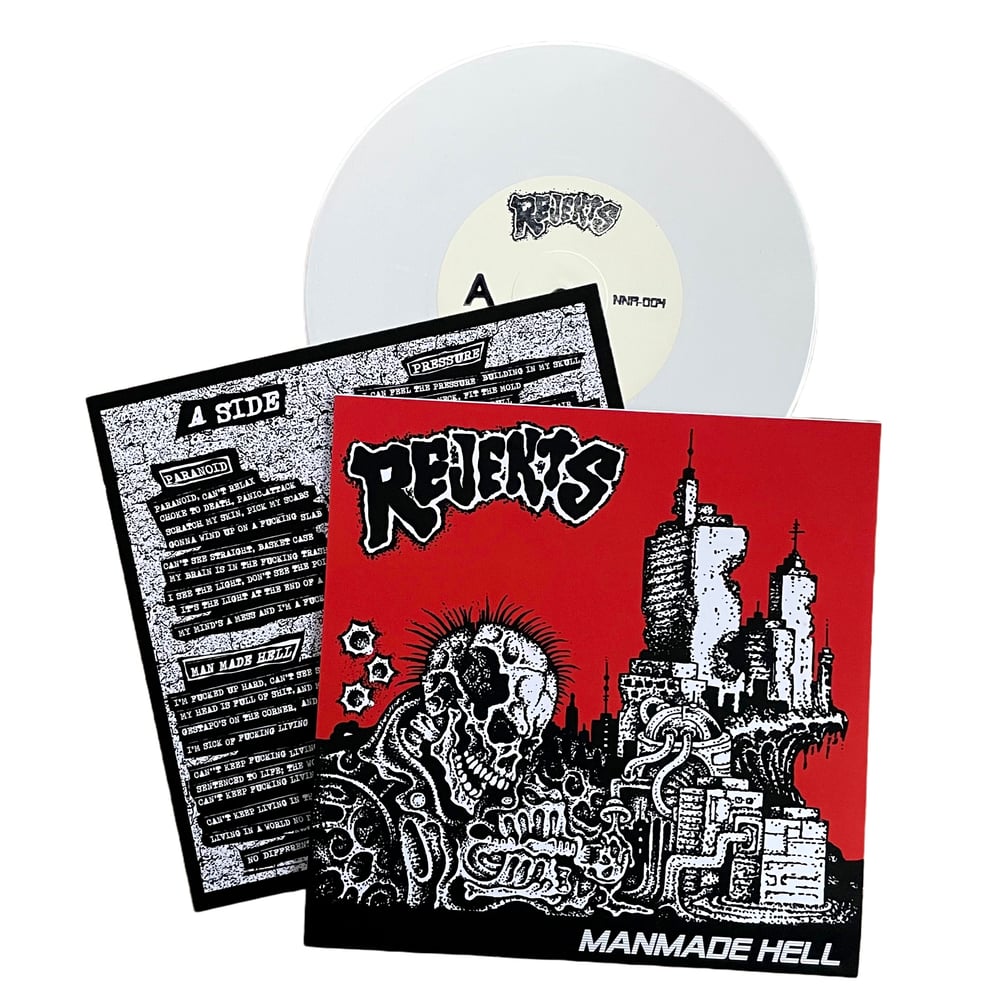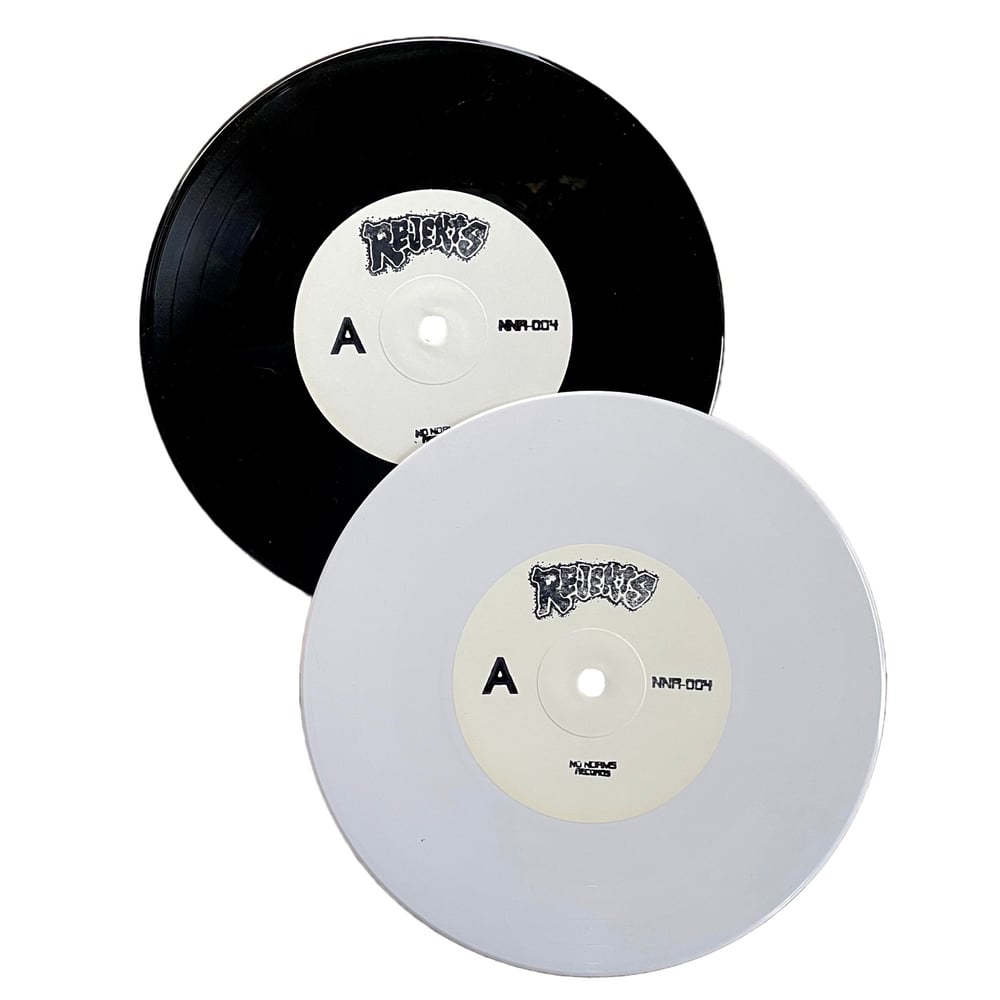 After a 6 track cassette debut, Boston's REJEKTS are back with another 6 songs this time on vinyl. Hardcore punk done right with vocals reminiscent of The Wretched Ones and a heavy influence of UK82.
Featuring members of Bombers, Crimps, Banshee, Combat Zone, Wanted.
Each record is individually stamped by hand, including a double-sided lyric sheet, and a Rejekts sticker while supplies last.
Alex - Vox
KB - Guitar
Ellis - Bass
Gary - Drums
Pressing Info:
Black Vinyl - 200 copies
White Vinyl - 100 copies

Recorded by: Jason Tucker @ The Sound Museum, Boston
Mastered by: Will Killingsworth
Photos: Todd Pollack
Cover art: Tom Wiklund
Back/insert art: Ryoji
No Norms Records 2023
NNR-004