Nutrition - No E.P. 7"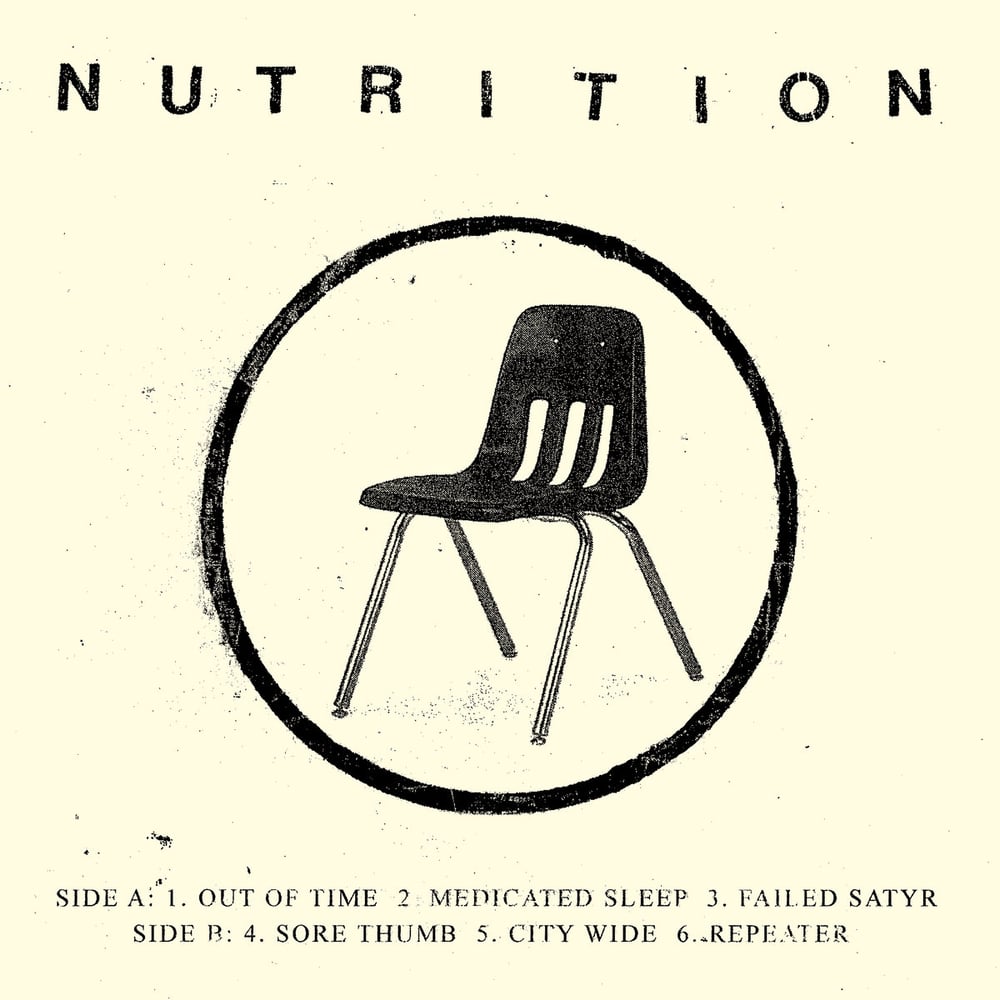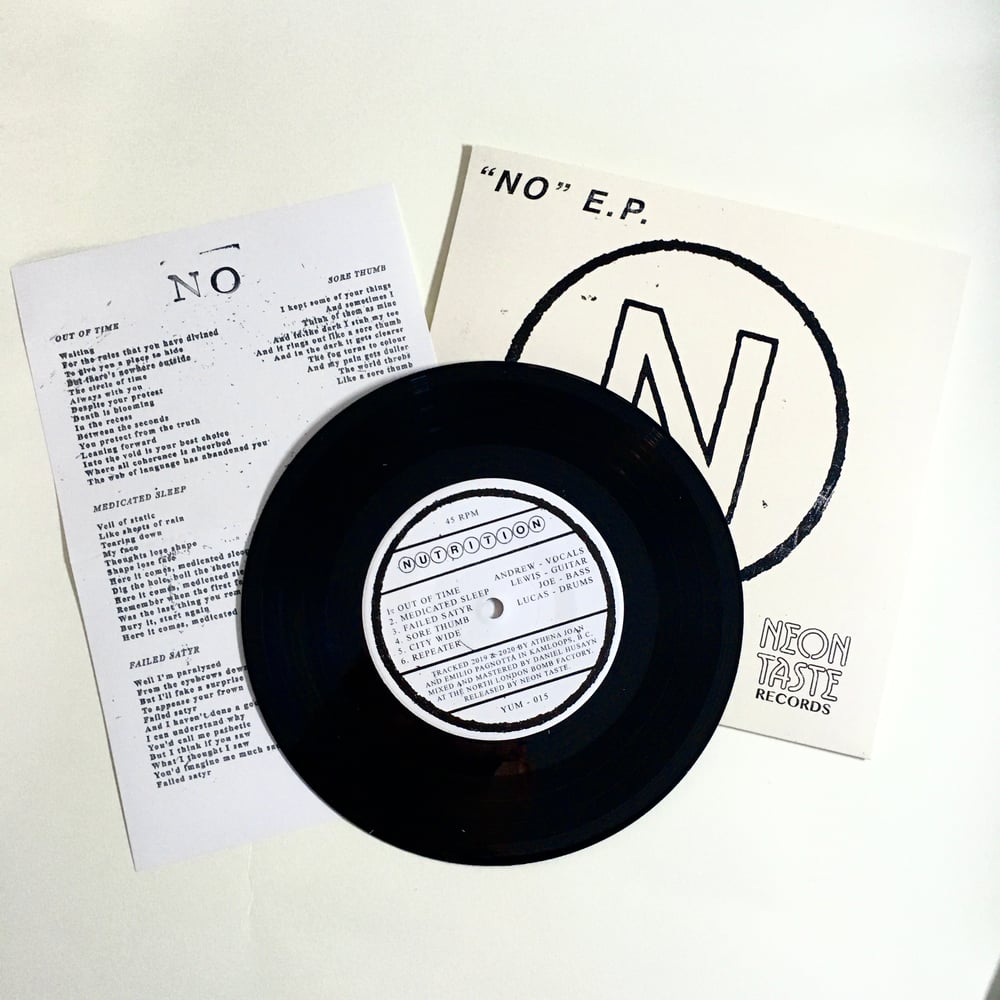 "Long-awaited (by us at least) is this follow-up to the 2018 Demo from the best fed group in so-called British Columbia - a name that gets more and more confusing to say every time I think of it.
Nutrition the band. Cooking food with radiation. It's quick. It's easy. It tastes surprisingly good but it'll probably kill you in the long run. You'll die waddling in your consumption.
While 1/4 of the world are starving, the rest are LIVING, BABY. Overfed on insensitivity. All varnished to excess.
'No' is 6 tracks about medication, bleak vulnerability and jabs at existence expressed in short, frantic exclamations. Is it good for you? Who cares. Does that even remotely matter right now?
We know how fast life/death happens. Blink an eye. Blink again. You won't find this in your recommended diet so don't bother to even ask how it relates to your caloric intake. At least shoving these songs in your head is a lot easier and more enjoyable than oatmeal and Yoga or whatever real people do for the privilege of "self care."
It says so on the fucking box. Nutrition. It's gotta be true. I wouldn't lie to you would I?"
200 copies on BLACK vinyl (THIS)
released November 15, 2020
Mixed and Mastered
Daniel at North London Husayn